IT industry offers a wide range of career opportunities for youngsters in various technologies. The key is to identify your interests and skills and then choose a technology that aligns with them. There are several job opportunities available in different sectors viz; software development, data science, cloud computing, cyber security, artificial intelligence, mobile app development, internet of things. In software development there are various opportunities and one among them is SAP.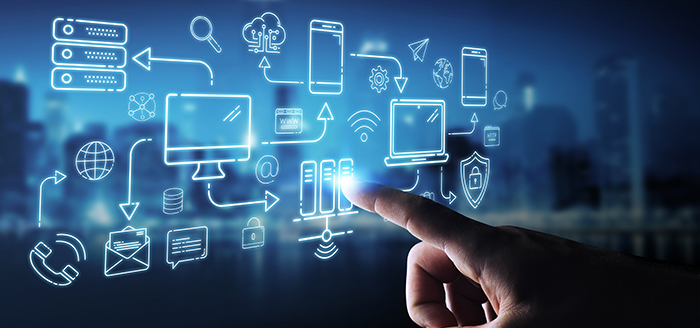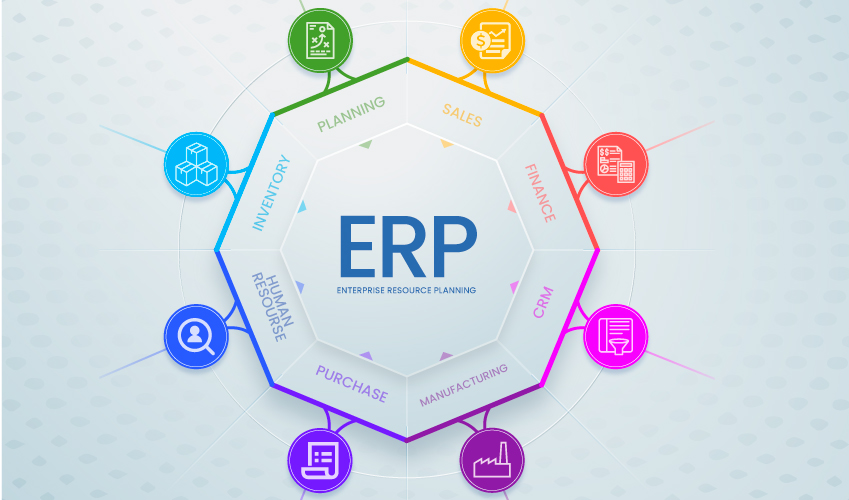 SAP (Systems, Applications, and Products) is one of the world's leading providers of enterprise software, offering a wide range of applications, analytics, and services to help organizations manage their operations and customer relationships. SAP is one of the world's largest enterprise software companies, providing business solutions to companies of all sizes and industries. As such, there is always a demand for skilled SAP professionals, including freshers.
Some of the job positions in SAP available for freshers include:
According to various job portals and industry reports, the demand for SAP professionals is expected to continue to grow in the future. As more companies adopt SAP software, the need for skilled professionals who can implement, customize, and maintain these systems will also increase.

In addition to technical skills, soft skills such as problem-solving, communication, teamwork, and adaptability are also essential for success in SAP job positions.

It's worth noting that the job market can be highly competitive, and having a training and certification in SAP can give freshers an edge in their job search.

Overall, with the right skills and knowledge, freshers can find many job opportunities in SAP, and the job market is expected to remain robust in the coming years.
There are many career opportunities in SAP for experienced professional in SAP, including
SAP Functional Consultant: A functional consultant works with clients to understand their business requirements and configure SAP software to meet those needs.
SAP Technical Consultant: A technical consultant develops and implements custom software solutions using SAP programming languages.
SAP Technical Consultant: A technical consultant develops and implements custom software solutions using SAP programming languages.
SAP Project Manager: A project manager oversees the implementation of SAP software solutions, working with clients and internal teams to ensure successful completion of projects.
SAP Business Analyst: A business analyst works with clients to analyze their business processes and requirements and develops strategies for implementing SAP software solutions.
SAP Data Analyst: A data analyst works with large sets of data within SAP systems to develop insights and help organizations make data-driven decisions.
SAP Sales and Marketing: A sales or marketing professional works to promote and sell SAP software solutions to clients.
SAP Trainer: A trainer works to train clients on how to use SAP software effectively.
The future of SAP technology is promising and exciting, with SAP investing heavily in emerging technologies such as artificial intelligence, machine learning, and the Internet of Things (IoT). Here are some of the future trends that are likely to shape SAP technology in the coming years:

Cloud-based Solutions : SAP has been moving towards cloud-based solutions, and this trend is likely to continue in the future. Cloud-based solutions offer several benefits such as scalability, cost-effectiveness, and accessibility.
Intelligent Enterprise : SAP is developing intelligent enterprise solutions that leverage artificial intelligence and machine learning to automate processes and provide real-time insights. These solutions aim to improve efficiency and drive innovation.
Digital Transformation : As organizations continue to embrace digital transformation, SAP technology will play a critical role in enabling this transformation. SAP solutions such as S/4HANA and SAP Leonardo provide a platform for digital transformation.
Internet of Things (IoT) : SAP is also investing in IoT technologies, which enable the collection and analysis of data from connected devices. SAP solutions such as SAP IoT and SAP Connected Assets provide a platform for managing and analyzing IoT data.
Blockchain : SAP is exploring the potential of blockchain technology to enable secure and transparent transactions between organizations. SAP solutions such as SAP Leonardo Blockchain provide a platform for blockchain-based applications.
Overall, the future of SAP technology is bright, with SAP investing in emerging technologies and providing innovative solutions to help organizations stay ahead in a rapidly changing digital landscape.
Is SAP training a good career option?
Yes, SAP training can be a good career option, especially for individuals with a technical background and an interest in enterprise resource planning (ERP) software. Here are some reasons why SAP training can be a good career option:
High Demand: SAP is one of the leading providers of ERP software, with a significant market share. As a result, there is a high demand for professionals with SAP skills and expertise.
Competitive Salaries: Professionals with SAP skills and expertise command competitive salaries, with many entry-level positions paying well above the industry average.
Career Growth: SAP offers a range of career growth opportunities, with many professionals moving up the ranks to become SAP consultants, architects, or project managers.
Diverse Opportunities: SAP offers diverse opportunities for professionals with different skill sets and interests, including functional, technical, and analytical roles.
Global Reach: SAP is a global company, with a presence in over 180 countries. As a result, SAP professionals have the opportunity to work with clients from different parts of the world and gain valuable international experience
SAP is one of the leading ERP solution providers in the world.
80% of Fortune 100 companies use SAP
SAP has a 26.8% share of the global ERP software market, the highest among all ERP vendors
SAP represents 98% of top 100 brands
SAP has over 480,000 customers in 180 countries worldwide
Average salary of an SAP consultant is USD 85000 per year
However, it is essential to note that SAP training requires a significant investment of time and resources, and the certification process can be challenging. Therefore, individuals interested in pursuing a career in SAP should ensure that they have the necessary skills, aptitude, and commitment to succeed in this field.
Where can we learn SAP from?
There are several ways to learn SAP depending on your preferences and availability. Here are some of the options:
SAP Training Courses: SAP offers official training courses in various SAP modules. These courses are delivered by certified trainers and cover all the necessary topics to gain proficiency in SAP. You can choose between online or classroom training, and also the type of course according to your skill level and interests. This option may come across as expensive.
Online Learning Platforms: There are several online learning platforms that offer SAP courses. These platforms offer a variety of SAP courses at different levels and varied prices. Opting for an online option provided by a practicing company is a smart choice.
Internships and Job Training: Many companies offer internships and job training programs in SAP. These programs provide hands-on experience in working with SAP systems and can be an excellent way to gain practical knowledge and skills.
Who can apply for SAP jobs?
SAP fresher opportunities are open to recent graduates who have completed their education in a relevant field such as computer science, information technology, business administration, or a related field. Candidates with the below mentioned educational qualification can apply for SAP Technical streams.
BSc Computer Science
BCA
BSc IT
B COM Computer Applications
MSc Computer Science
MSc IT
B Tech CS/IT/ECE
Diploma in Computer Applications
BSc Computer Science
BCA
BSc IT
B COM Computer Applications
MSc Computer Science
MSc IT
B Tech CS/IT/ECE
Diploma in Computer Applications
Candidates with the below mentioned educational qualification can apply for SAP Functional streams.
BBA   |  MBA  |  B Com  |  B Tech
Given the current scenario where numerous students are graduating from various streams of education in our universities, it is extremely challenging to secure the right opportunity, particularly in high-end technology. Unfortunately, many students are not getting the chance they deserve and are forced to settle for careers with limited potential for growth.
In conclusion, SAP offers excellent opportunities for young individuals who are looking for a growth-oriented career in the technology industry. With its vast and varied career opportunities, continuous learning and development programs, and high earning potential, SAP is a great option for those who want to build a successful career in the technology industry.
Individuals who possess industry domain experience an also undergo SAP training and often have an advantage in learning SAP and excelling in the field.